Modern wireless networks offer a flexible method of securely extending the network where it is impractical or costly to run wired connections. They also offer the only method of delivering internet connectivity to most tablets and the most practical method of providing connectivity to ad-hoc groups in hospitality and conference settings.
WiFi for large buildings, an entire site or campus
Wireless building to building links
Multi-point systems
Centralised user access management
Guard against unauthorised use
Multiple separate user groups on the same infrastructure
Supply, installation, maintenance and support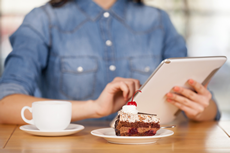 Our wireless internet solutions can be deployed for indoor and outdoor use in most environments including offices, warehouses, accommodation areas and conference centres. Solutions can include user-based access control together with centralised user administration across multiple sites, catering both for centralised administration and users who roam between multiple sites.
Topline multi-point managed wireless solutions are used in large buildings and across sites where a conventional single point solution would be ineffectual. Our solutions can accommodate a wide range of scenarios including deploying multiple virtual networks across a single wireless network.
Wireless building to building links
Wireless building to building links can offer substantial cost savings compared to the alternatives, both at installation and in future maintenance costs. Wireless links can also be very much faster to implement and in many cases can be used for telephone, live CCTV and other network traffic, in addition to general admin and internet traffic.