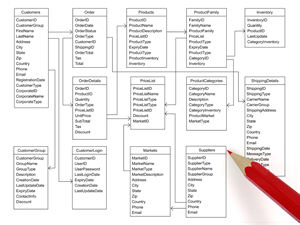 Topline provide support and development services for various database platforms including various flavours of SQL, as well as general software development.
We have many years experience of developing database structures, user interfaces and server side processes. Our work has included a wide variety of projects to support a diverse range of organisations including manufacturing, financial information services, religious organisations and others.
Sales order processing
Stock control
Manufacture resource planning
Website content and ecommerce solutions
Integration and data exchange procedures with other systems
Membership databases
Data collation and reporting
Where required we can deliver solutions as a fully managed package of development, support and on-premises hardware. Solutions can also be provided as externally hosted services which can be especially efficient if the users are geographically dispersed.
To arrange an initial informal discussion to see if our database development and support services might be helpful to you, please contact us.