Topline offer a comprehensive website development service. We specialise in building bespoke websites to meet our customers' needs. We don't believe a "one site fits all" policy is necessary to achieve high quality affordable websites.
Our combination of programming and design skills enables us to create websites that look great and contain genuinely useful functionality for you and your customers.
Not only does your website need to look great and to work, your potential customers also need to be able to find it. Search engine optimisation – the science of presenting your website to search engines – is considered from the outset to help to ensure your new website is found by as many new customers as possible. We also offer on-going SEO support to keep your site updated to accommodate changes to search engine policy and your priorities as to the traffic you wish to attract to your website.
Topline's wider experience in IT services and software development means we can integrate complex web solutions into your existing IT infrastructure. For example, an existing catalogue and sales order processing system could be integrated into a new ecommerce solution, reducing the changes to your internal procedures.
Topline believe in making your technical life easier. Our friendly website development team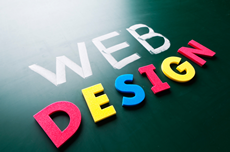 are on hand to keep your new website updated. Our easy to use content management systems can be included for customers who wish to update their website themselves.
Topline also provide all the services necessary for deploying and ensuring the reliability of your website. Your site can be hosted on Topline's own UK based servers which are managed by our own team of technicians.
To discuss how Topline can assist you with website development please contact us.